There are many different types of weaving shuttles to suit the many different approaches to weaving. They vary by shape and size, capacity of yarn they will hold, etc. Our shuttles are a Swedish style boat shuttle. They have a "closed" bottom, hinged stainless steel spindle and come in a variety of woods. They are designed to be used with 5″ quills and have a wide opening to allow for the thread to feed off smoothly when weaving. Quills are often preferable to a common plastic bobbin because they cause less tension on the weft as it unwinds during the weaving process.
Unlike many handcrafts in our country, Swedish weavers have kept their art alive for centuries and continue to this day. Their superior handwoven pieces are known and recognized all over the world. Swedish style shuttles, preferred for their smooth, quick action, are used by many accomplished weavers.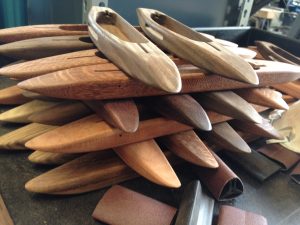 I have chosen a few different varieties of wood to start with, hand selecting individual boards with pleasing grain structure in the woods that exhibit that grain. No two shuttles will be exactly alike because of variations in coloration and grain. I will post some representative pictures for those unfamiliar with the different woods by name and include some of my observations on their individual characteristics below.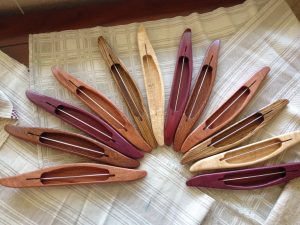 The shape of our shuttles is fairly consistent with slight variations due to the hand sanding and shaping process.  At this time we offer only one size. They are approximately 12 inches long, 1 & 3/4 inches wide and 3/4 inch tall. Weight varies according to the wood variety. All are sanded quite smooth by hand and have two or more coats of Tung oil applied to preserve the wood before final buffing. I like the Tung oil because of the way it soaks into the wood instead of being a coating over the wood.
Swedish Style Boat Shuttles
Hard Curly Maple
This is a light colored wood common in our country, quite dense and very stable. This is one of my favorites because of its tight grain structure and wonderful patterns. Average weight of 83 grams.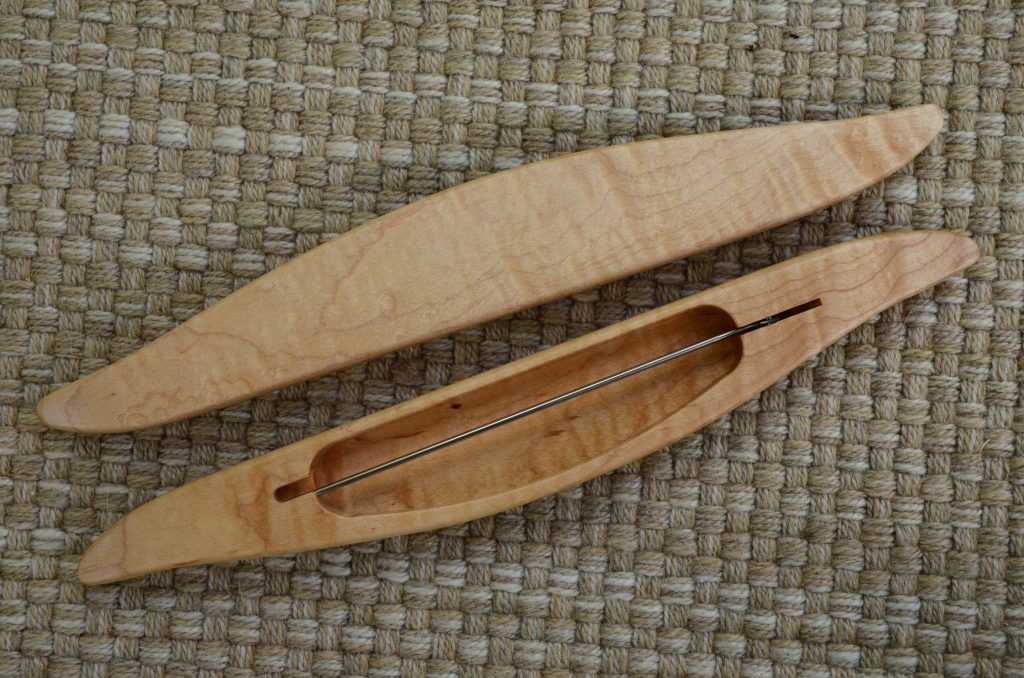 Bubinga
This is an African wood that varies in color from pale sapwood to pinks and darker red browns. Trees grow to 150 feet tall and are not an endangered species. It is a hard wood like maple and can also exhibit wonderful grain patterns along with its variations of color. Average weight of 93 grams.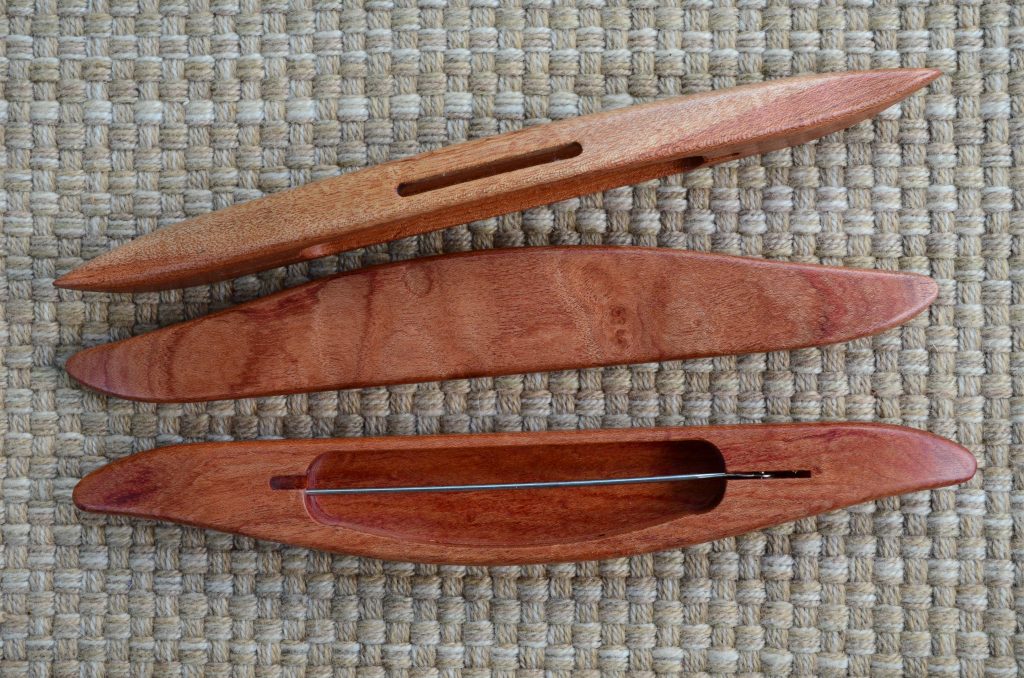 Lacewood
This is an interesting wood from South America. It is darker brown in color with "flecks" of lighter color throughout making for a very interesting appearance. Average weight of 98 grams.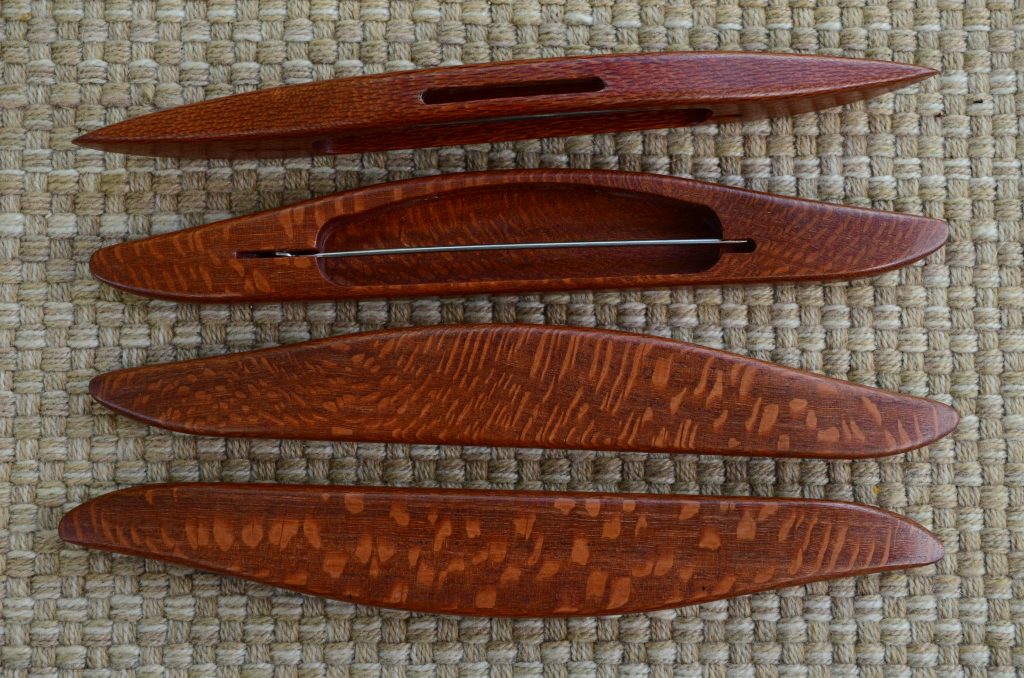 Chechen
This is a beautiful wood found in several Central American countries. The trees grow to heights of 50 to 115 feet tall. Heartwood color is highly varied, with red, orange, and brown contrasted with darker stripes of blackish brown. This is a heavier shuttle with an average weight of 112 grams, very dense and hard. I haven't been able to find much of this and it tends to be expensive when I do!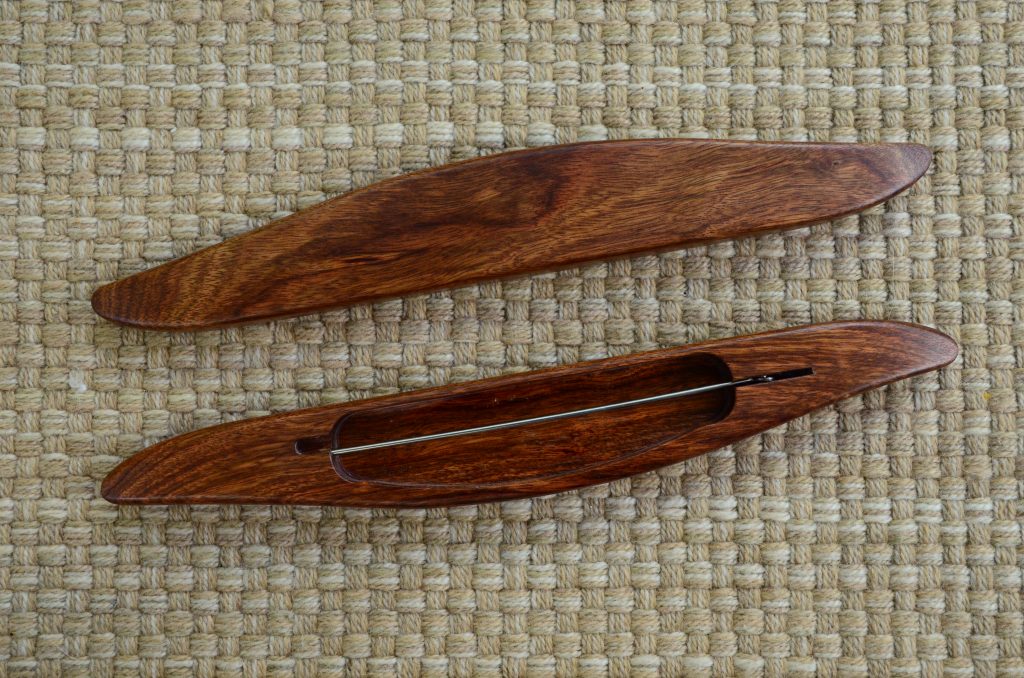 Zebra Wood
This is another large tree found in western Africa reaching heights of 65 to 130 feet tall and a trunk of four to five feet in diameter. The heartwood is a light brown or cream color with dark blackish brown streaks vaguely resembling a zebra's stripes. Average weight of 87 grams.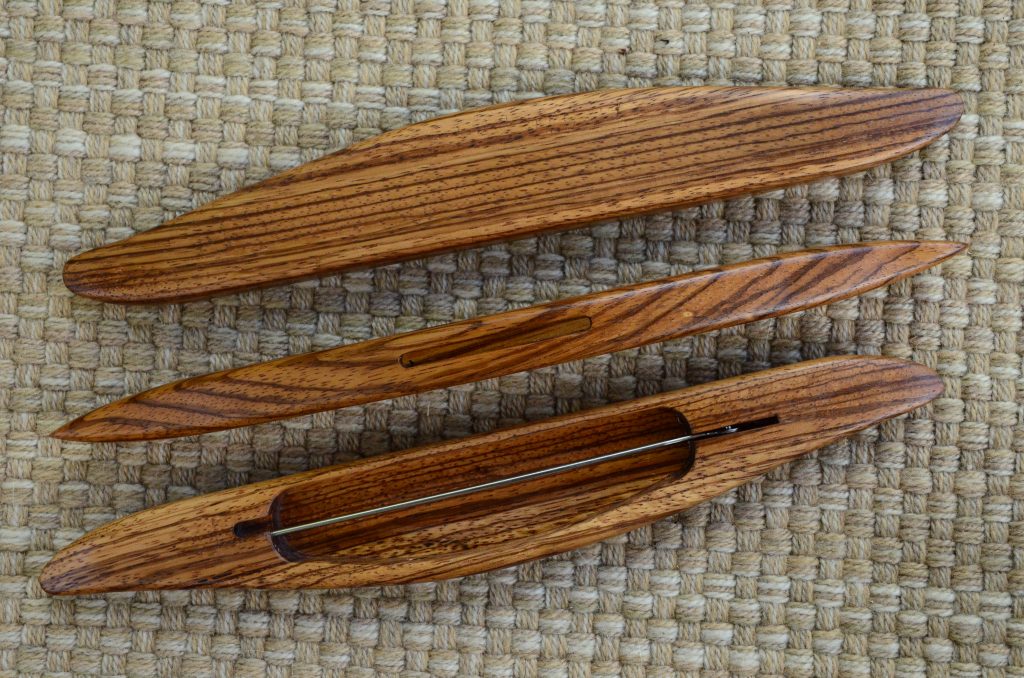 Purpleheart
This is a large tree found from Mexico to southern Brazil, growing up to 170 feet tall. It is also sometimes called Amaranth. The grain structure is relatively plain but the color is what makes this wood stand out! This is another hard, dense wood which makes for a heavier shuttle at an average weight of 122 grams.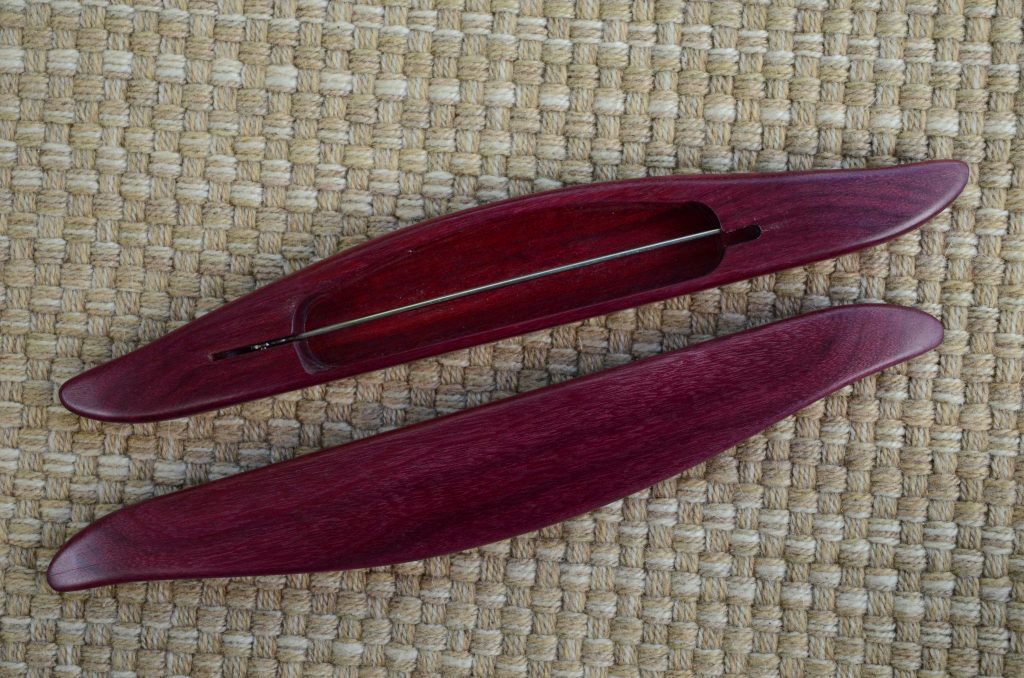 Katalox
Also called Mexican Royal Ebony, this is a very hard and dark wood as you might suppose from its "ebony" label. A very dense wood with a fine even texture and good natural luster, it reminds me of a grand piano for some reason! Average weight of 125 grams.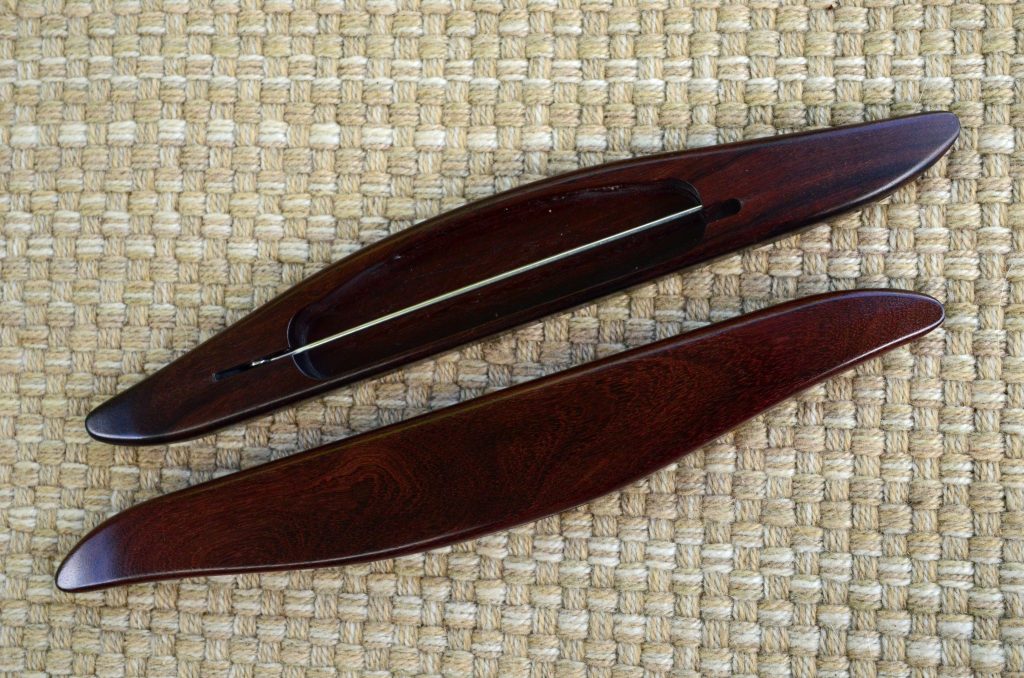 Peruvian Walnut
Also known as Nogal or Tropical Walnut, this wood from Central and South America tends to be darker than our American version of Walnut. This is not as dense as some of the other woods and makes for a lighter weight shuttle with an average weight of 68 grams.