Small Router Plane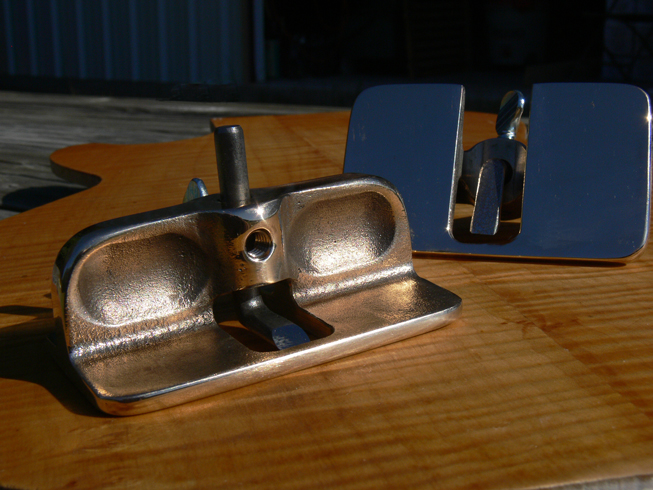 Measuring 3-5/16″L by 2″W by 1-3/8″H and weighing 15 ounces, this solid bronze router fits the hand comfortably with its indentations for thumb and fore finger, and has good heft in spite of its relatively small size. The edges and bottom of the body are polished to a bright luster to highlight the natural beauty of bronze. It is fitted with a blade made of "O-1" tool steel, which comes hardened, ground and honed ready for use. The blade is adjustable for depth by means of a convenient thumbscrew and may be positioned in either direction which, because of its offset location, allows work close into corners when necessary. A very handy tool for your collection.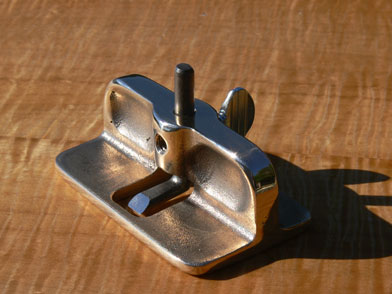 Small Router Plane   $65.00 each
We also offer extra blades for the small router plane if you desire.
Small Router Plane Blade        $25.00 each