Copper is a wonderfully adaptable metal which has been in use for most of recorded history. A ductile, easily worked metal, it lends character to many projects through a wide variety of surface finishes and patina colorations.
Because of its relative softness, copper can be shaped into vessels of all shapes and contours. Larger projects usually use a framework of stiffer materials to support an overlay of copper. Finishes range from the dimpled result of hammer work to the silky slick sheen of a highly polished mirror. Color ranges from the bright and shiny "new penny" to the darkened patinas of natural oxidation including greens, reds, blues and browns in between.
Following are some examples of copper work we have done. Please feel free to contact us for more information if you are interested in work of this sort.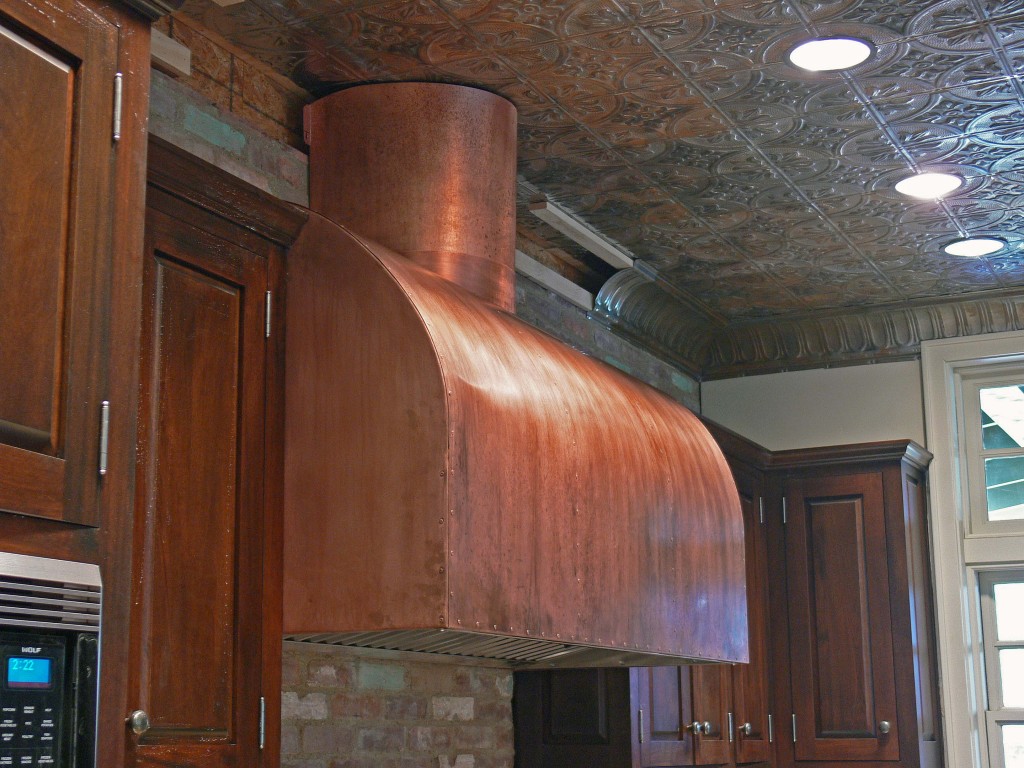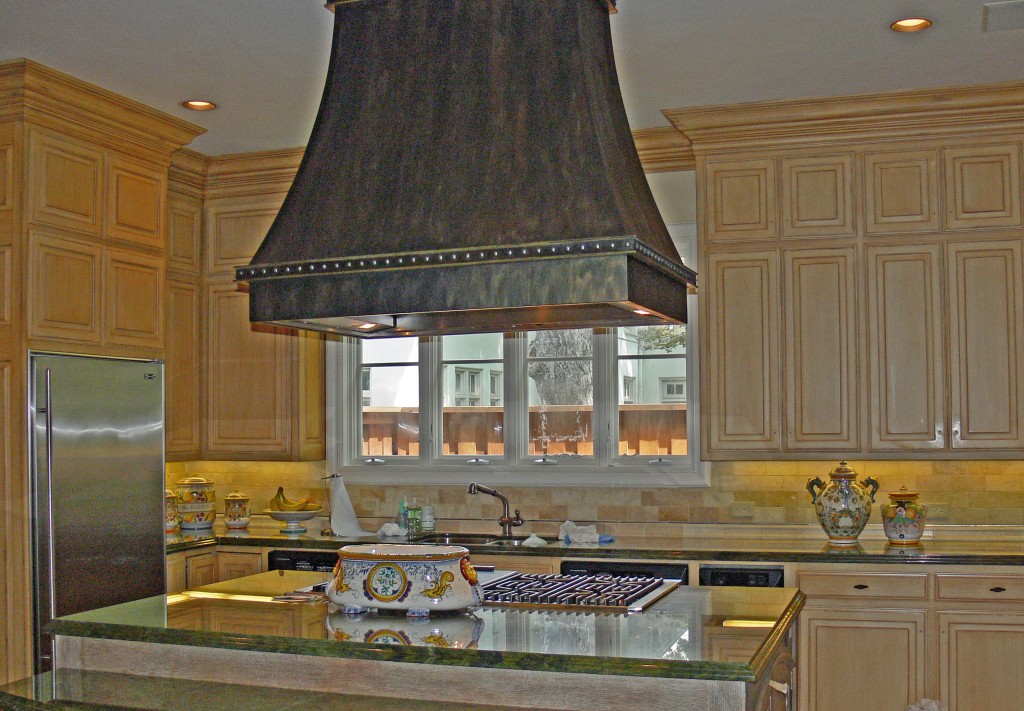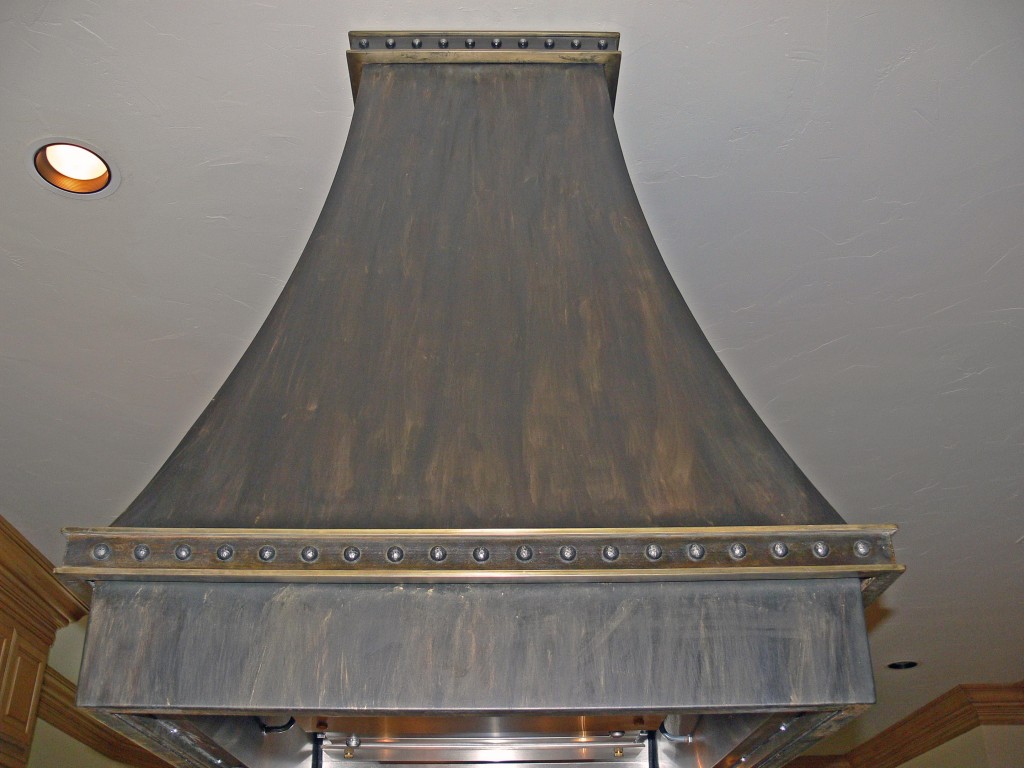 The exhaust hood pictured to the right was part of a kitchen remodel in Dallas. The copper covers a modern stainless steel exhaust fan assembly and is fashioned over a steel frame. An antique patina was used to darken and tint the color to blend with the beautiful new marble counter tops.
Custom trim was fashioned out of bronze and steel for two tiers on the hood and under the perimeter of the new counter tops. 
Projects of this type are often challenging, requiring our work to successfully mesh with the other work being performed. Starting with a trip to the location, we make all the measurements necessary and get any further details specified by the customer or their designer/architect. Then work begins at home in our shop. Sometimes, drawings and samples are exchanged along with ideas for the project at this stage to make sure everyone involved is "on the same page", as they say. Extra effort at this stage and in offering our best workmanship throughout the project helps ensure another satisfied customer. We enjoy building relationships with our customers. It helps us to more fully meet their needs and expectations and we also find that aspect to be far more satisfying than viewing the project as just another business deal.