Cabinet Scraper
Many of our customers have asked about new tools we might offer and this is one which has come up time and again. We've  added this bronze cabinet scraper to our line of hand tools for wood-working. Weighing nearly two pounds, it has a good solid feel for those larger scraping jobs. The overall length of the handles is approximately 11-3/16 inches and the base measures about 3-5/16 inches by 2-5/8 inches.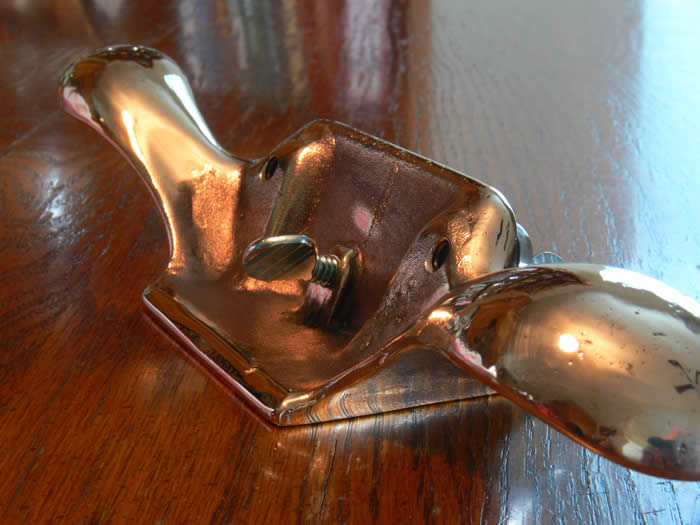 Like our other tools, this scraper is sand cast in solid bronze which is a durable material not subject to rust like the more common iron and steel tools. The handles, base and edges have been polished to a rich golden luster which can be easily maintained or, if desired, over time the bronze will darken naturally while establishing a pleasing patina through use.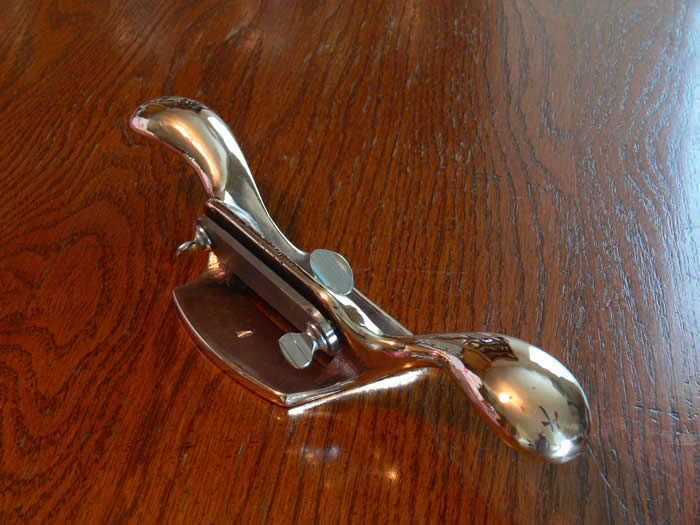 The supplied blade strap is of carbon steel 1/8″ thick and 3/4″ wide. Two shouldered thumb screws hold the strap in place and clamp the scraper blade firmly to the body of the tool. A third thumb screw is supplied to tension the scraper blade from the front, allowing fine adjustment for dealing with different wood and grain situations.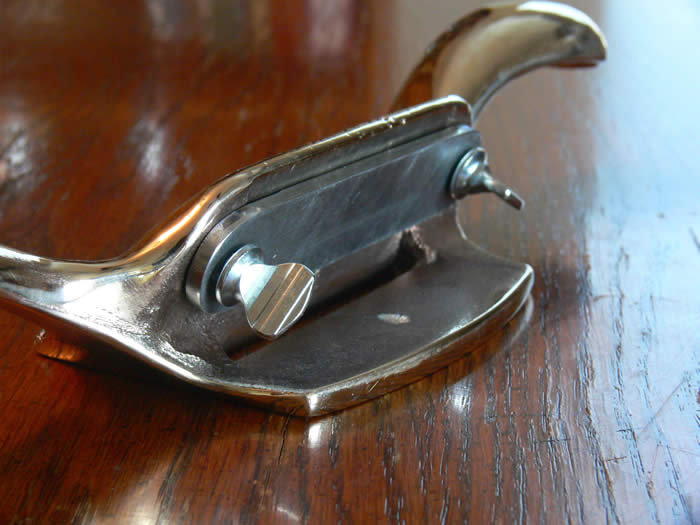 The polished bottom is quite flat and the corners have been slightly radiused to avoid marring that beautiful wooden project you may be working on.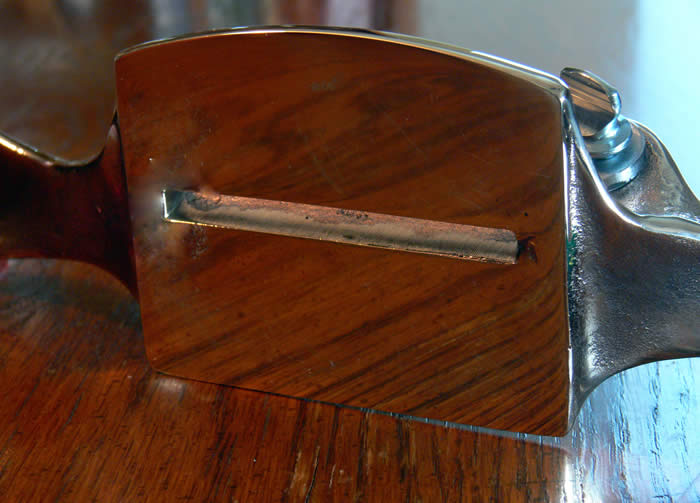 We are offering this tool with or without a scraper blade as many wood workers already have a suitable collection of scraper blades.
Cabinet scraper w/o blade  $120.00 each
Cabinet scraper with our blade    $130  each